MACK #91: Billboard's Top Ten Greatest Songs of All Time
Podcast: Play in new window | Download
Subscribe: Google Podcasts | RSS
Hey there hi there ho there good people! Today's episode is all about Billboard's Top Ten Greatest Songs Of All Time. This list is taken from Billboard's website. It is not our list!
Why am I saying that? Because, frankly, we don't believe this list. At all. This list angers Dave repeatedly.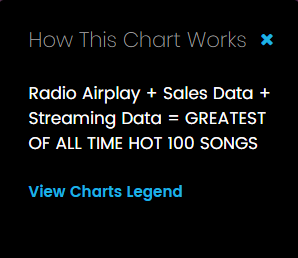 Billboard claims that this list is determined by an algorithm that takes sales data, streaming data and radio airplay into account.
Personally I think their algorithm is shitty because this list is shitty. Here is a pdf of the entire Hot 100 of all time list. Judge for yourself! My guess is that the billboard algorithm is just wrong. It's coded wrong, the numbers are weighted wrong, something (or maybe everything!) is wrong.
Anyway, the list may be awful but the podcast, however, is awesome because Dave gets progressively more irked throughout it which is pretty hysterical. If you ever really wanted to know how he feels about Olivia Newton-John, welp, this episode is for you!
After we go through the list Dave reads me some hot-off-the-press Mark David Chapman news.
Oh, also! Our long time friend Mark Levitt has a vlog/video podcast on vimeo! There are popculture references and sometimes a sock puppet! Also there are uploads of his comedy short films, so be sure to check it out!
If you enjoy these musical type episodes be sure to check out all of our music based episodes here on the website. We have a bunch of them filled with Dave's opinions.
Thanks for tuning in! We'll see you next time, friends.
XOXOXOX
Shecky